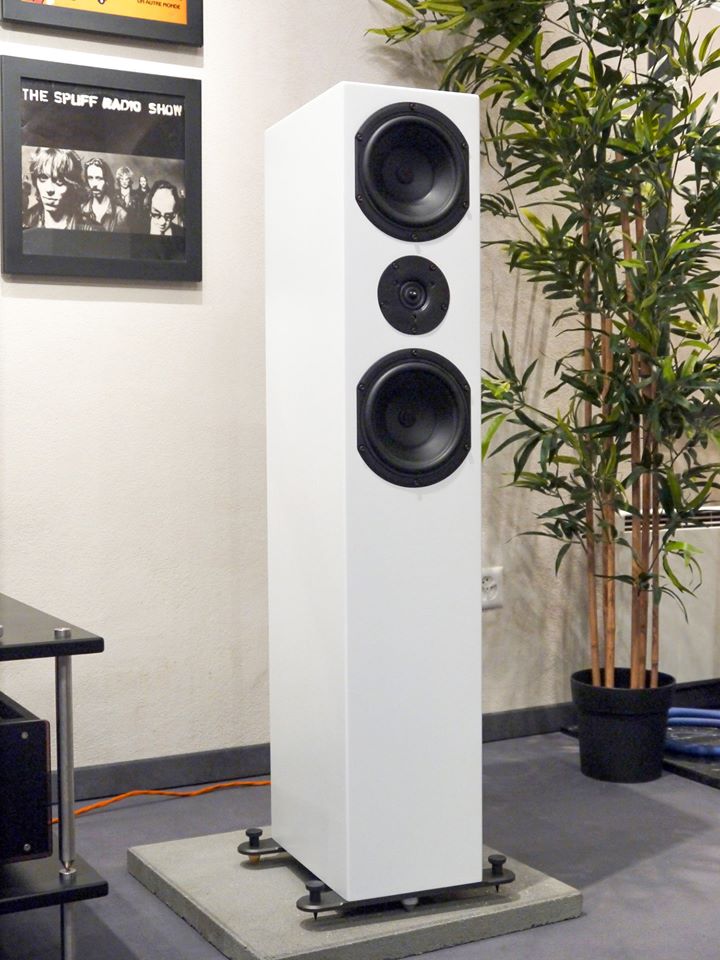 It is with great pleasure that My Kind of Music announces the introduction of Pierre-Etienne Léon KANTOR S3.2 Loudspeakers in Toronto. The achievements of this famous French manufacturer were very successful in Quebec during the 1980s and 1990s. It was a nice surprise to learn that one of our business partners (a big fan of the brand) was in discussions with Pierre-Etienne. We had the opportunity to evaluate two of the models and were instantly won over! We did a few listening sessions with friends and clients and everyone was impressed!
Pierre-Étienne Léon's designs transmit the pleasure and taste of listening and are the result of his most recent work – based on his experience and his know-how, regardless of fashion or marketing phenomena. They know how to relay accuracy and fidelity and ensure that music can & will breathe life.
"What we like about Pierre-Etienne Léon speakers is this particular alchemy between the density of the sound and its fluid side. The recorded music is therefore very embodied, and flows with a very beautiful melodic gradation. … Despite their relatively compact size, the Kantors are capable of filling a room with good dimensions with a robust and nervous sound. … Female voices, wind instruments, brass instruments show a remarkable delicacy and neutrality for the price. In addition, The Kantors have impressed us with their ability to stick to modulation with astonishing precision and reactivity. The Kantors will leave you speechless. "
Available exclusively for your listening pleasure at MKoM, Toronto.