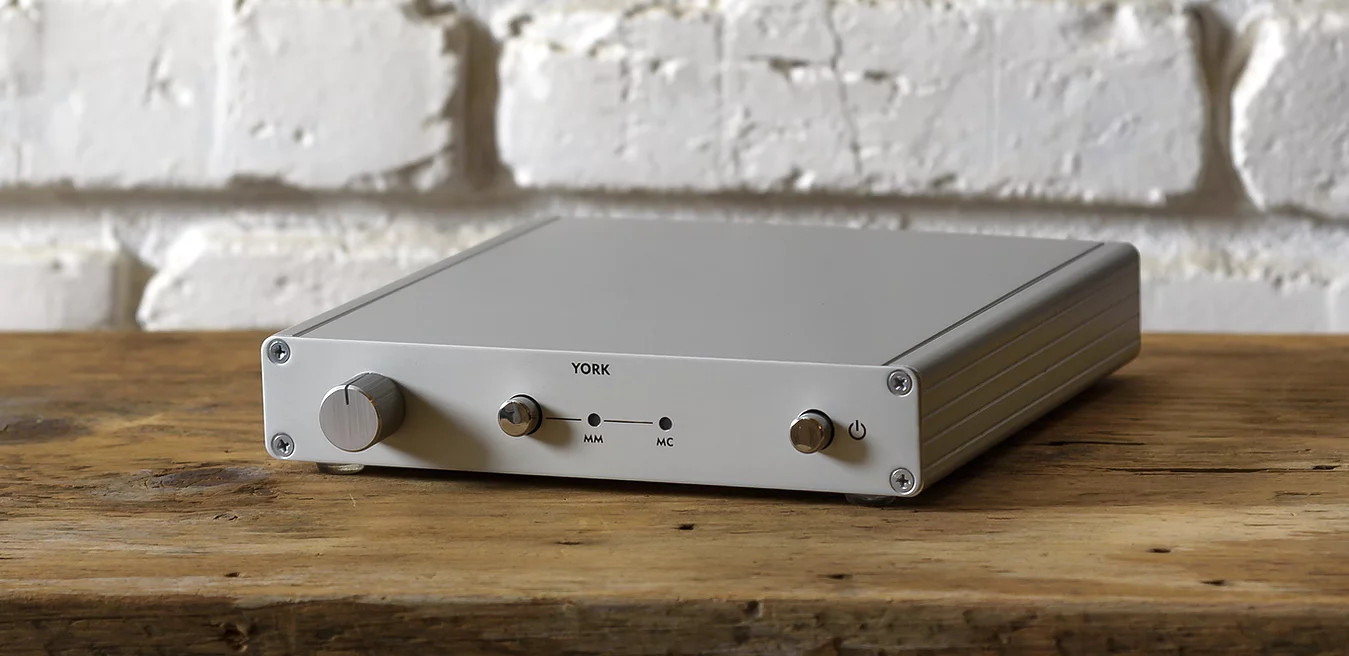 The York is an exceptional phono stage for moving magnet or moving coil cartridges.
Conspicuously timely whether you're new to vinyl or an avid collector, the York can help bring that collection to life. In a moment when spending time with your music is especially gratifying and practically mandated by the course of world events, the York delivers the experience.
Available for your listening pleasure at My Kind of Music, Toronto.