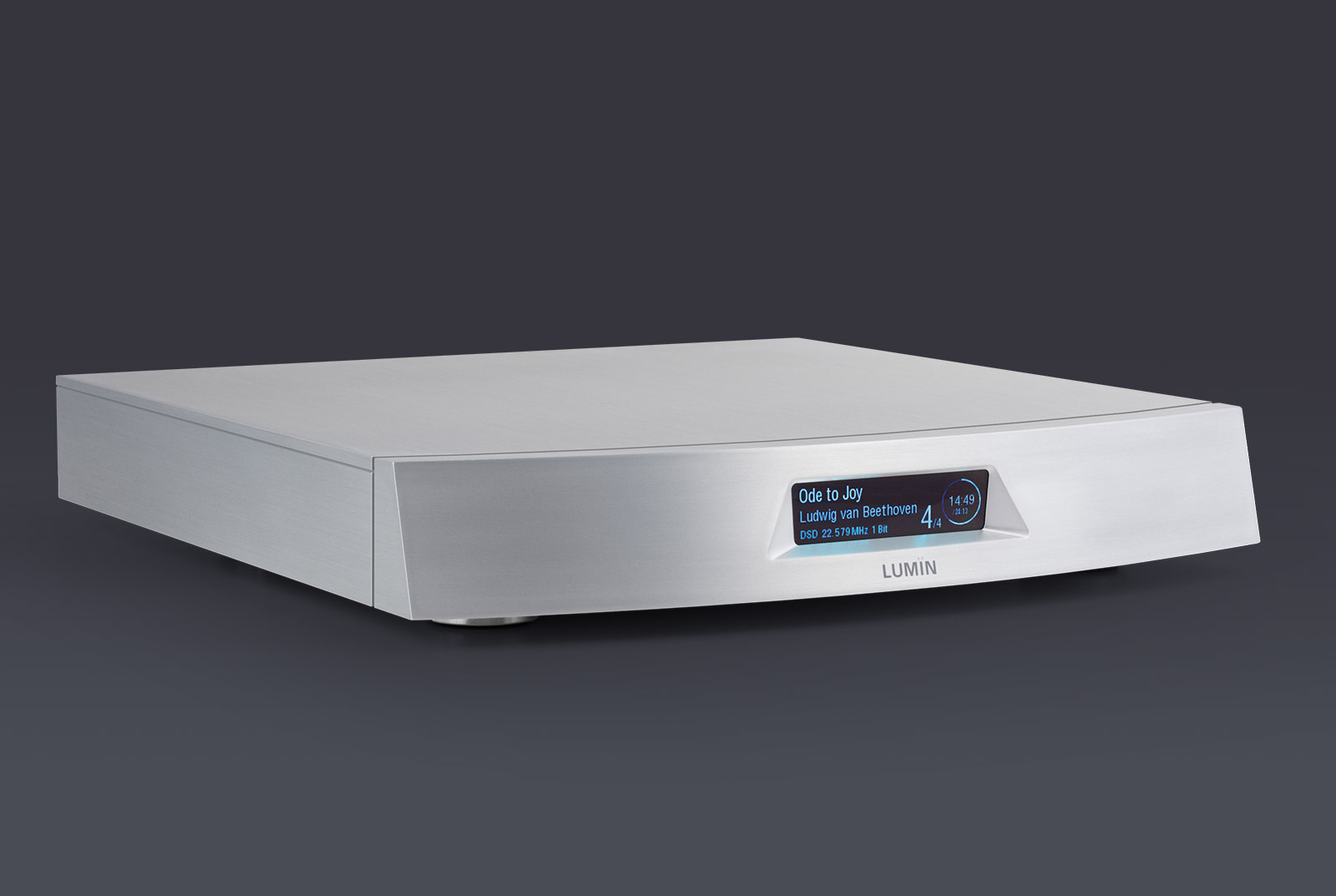 The Performance Sweet Spot
LUMIN T2 heralds the first redesign of the classic A1/T1 main boards and chassis. This new approach combines solid CNC panel construction with X1 technology to hit the performance sweet spot.
All-new chassis construction featuring thick CNC panels offers upgraded structural rigidity and shielding from the T1. Also has an internal power supply.
New generation processor provides DSD512 and 384kHz playback
Dual ES9028PRO SABRE DACS
USB digital audio output
Precision 32-bit internal digital volume
Discrete clock system for precision timing
Low-noise switching power supply with dual stage regulator
PCM & DSD upsampling
MQA full decoding
Roon Ready, Spotify Connect, MQA, TIDAL, Qobuz, Airplay, and TuneIn
Available for your listening pleasure at MKoM, Toronto.