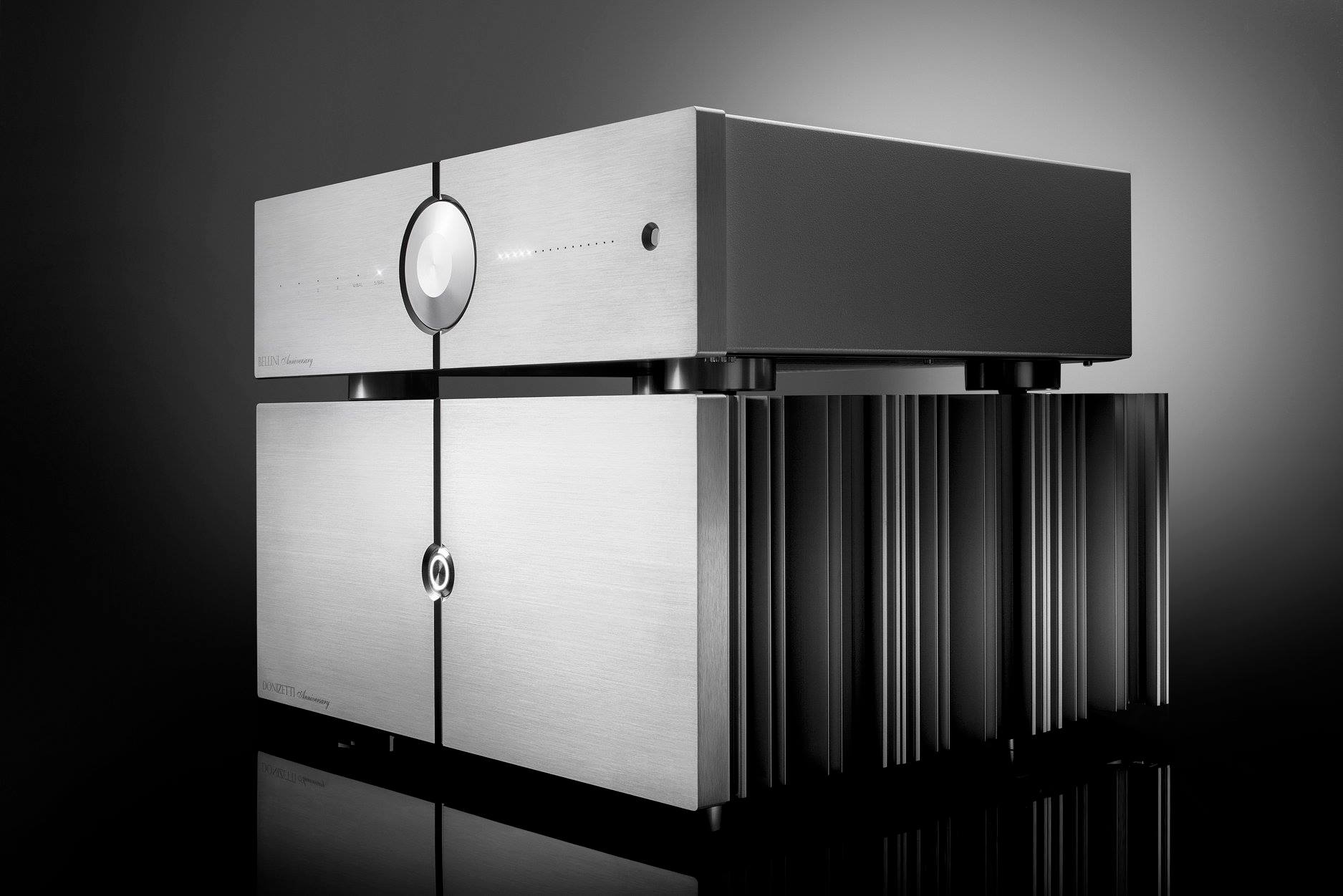 The Anniversary Series Bellini Pre-Amplifier and the Donizetti Power Amplifier are both new models from Audio Analogue. Designed in the Airtech Laboratories, they are part of the Anniversary line, re-proposing more historical products of Audio Analogue.
The Bellini / Donizetti Anniversary set have been designed and manufactured with the highest production standards, based on refined architecture & the deployment of high quality electronic components.
Both devices have been deprived of global feedback, which often introduces negative effects in the overall character of the sound. Thanks to the knowledge and experience of Italian engineers, Audio Analogue have managed to reconcile this solution with low distortions. Both the Pre-Amplifier and the Power Amplifier have a symmetrical structure, which not only reduces distortion, but also helps to cope with noise degrading the audio signal. The production takes place entirely in Italy. Both devices are be available in black or silver.
Exclusively available at My Kind of Music