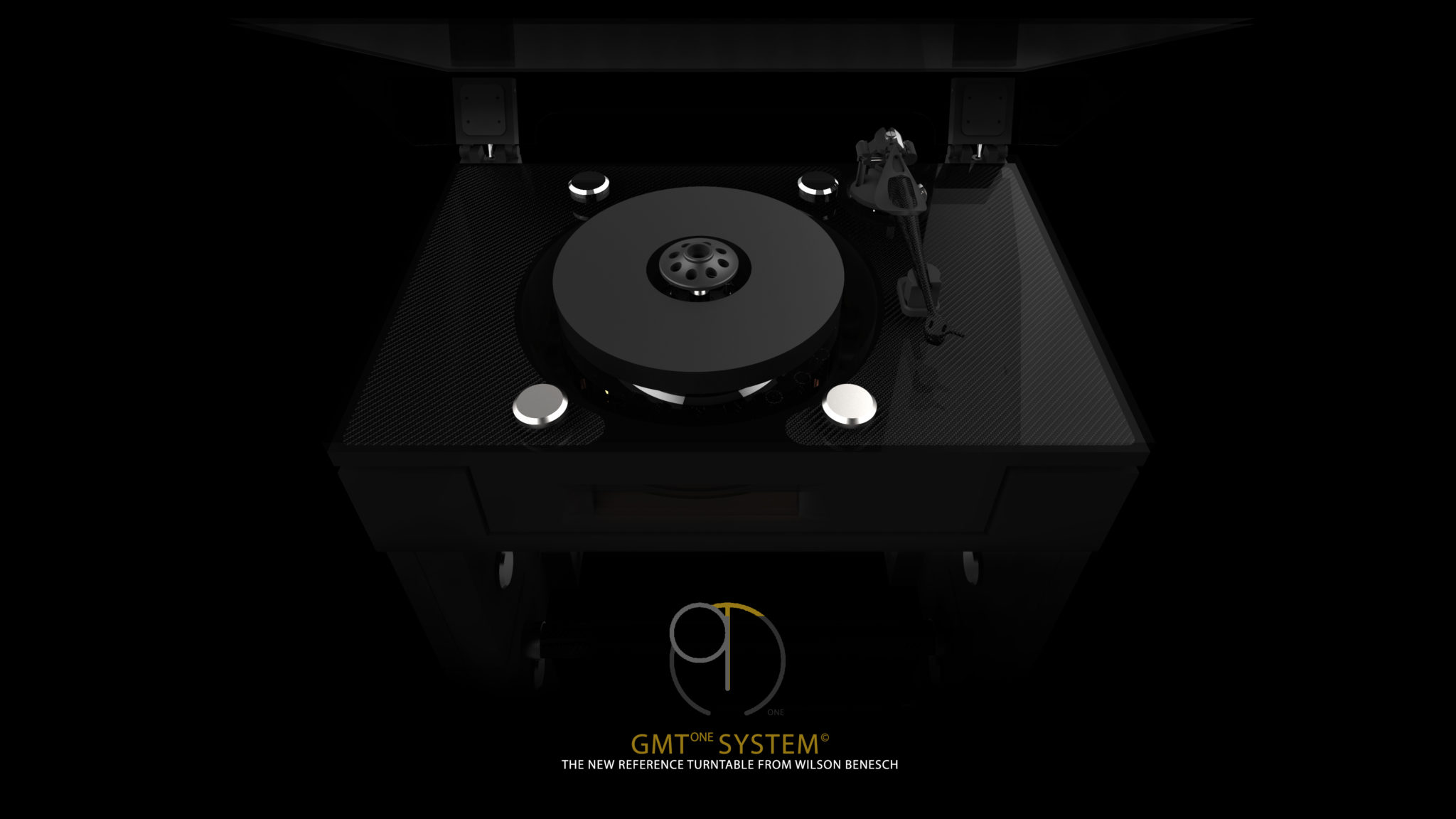 Wilson Benesch Announces GMTONE SYSTEM©
The GMTONE System© Turntable announced to mark Wilson Benesch's 30th Anniversary.
The GMTONE System© features a new drive system called the Omega Drive. The Omega Drive is the world's first axially orientated, precision magnetically geared turntable drive. The Omega Drive delivers unprecedented accuracy and virtually zero noise. Licensed and patented design.
The GMTONE System© has been developed with a holistic approach the turntable and all sub systems have been optimised to create a unified system. In addition to the Omega Drive, Wilson Benesch has developed the Alpha Isolation System, Piezo VTA System, three new tonearms and a dedicated new cartridge.
The Alpha Isolation System developed in collaboration with a leading optical measurement system isolation company. The Alpha Isolation System is a microprocessor controlled pneumatic system that isolates the GMTONE System© from vibration. Fully autonomous, operating with microscopic precision, within millisecond time-frames, providing isolation to 1.7Hz.
Both the GMTONE System© and the Alpha Isolation System are fully compatible with Wilson Benesch's R1 HIFI Rack. Together the system forms a highly optimised complete analogue replay system.
The Piezo VTA System is the world's first remotely adjustable VTA. Fully controllable from the listening position, allowing unprecedented accuracy with adjustment to within 2.5 microns.
Three new tonearms have been developed through collaboration with the AMRC Sheffield and the FEMTO Institute Besancon under the SSUCHY 2020 Research programme. The low-mass Moment Tonearm, a low-medium mass CTi-30 Tonearm and the medium-high mass Graviton Tonearm.
Munich HIGH END 2019: Atrium 4.2 – E223 – The first public display of a the prototype GMTONE System©

The GMTONE System© redefines turntable design. It creates a new dialogue between the vinyl enthusiast and their replay system, changing the user's experience of analogue replay forever and setting a new standard within the high-fidelity high-end audio market.

Pricing and Availability

Pricing: unconfirmed.
Availability: Q4 2019.