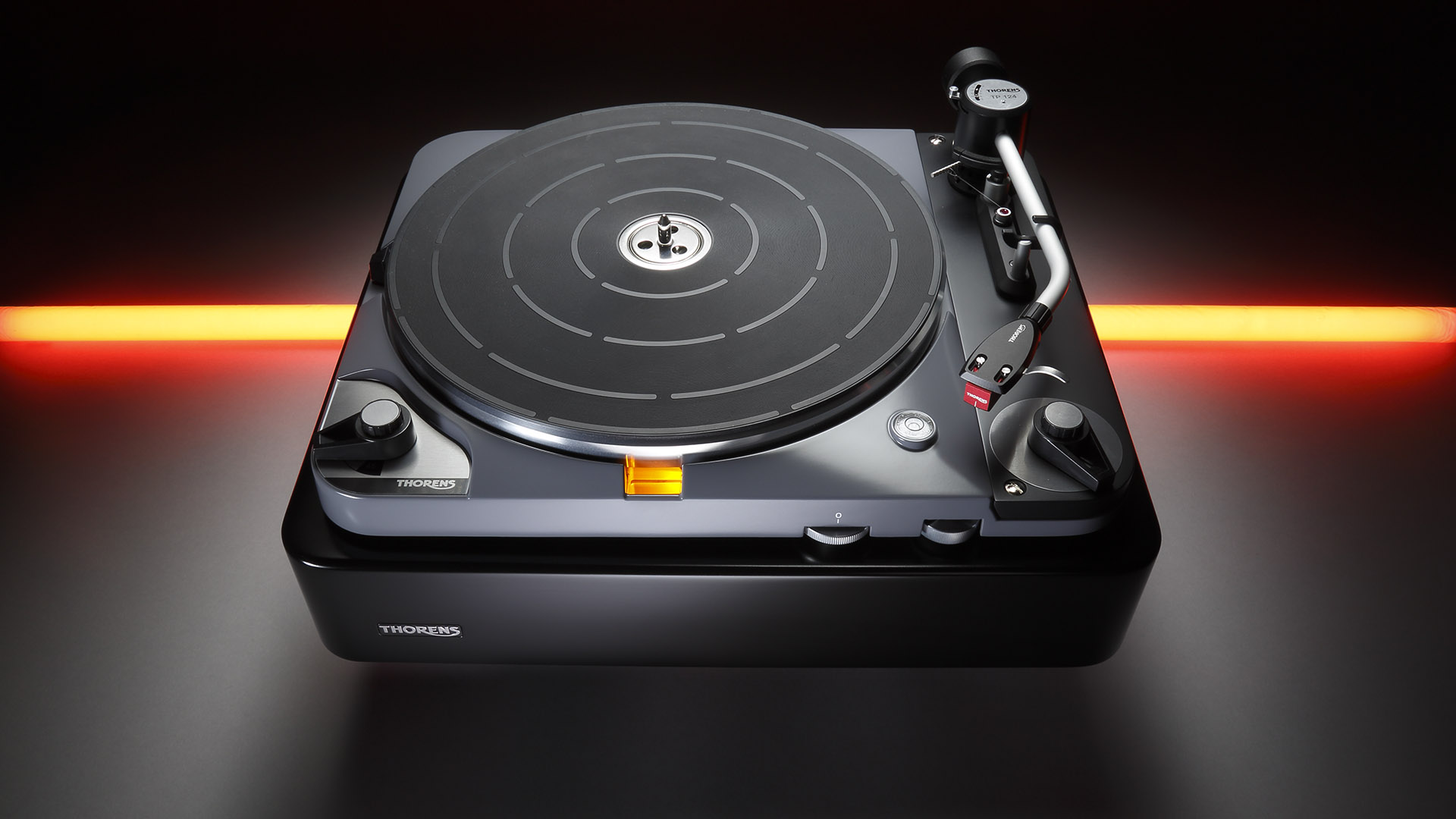 Swiss Machine – There are quite a few legendary names in high fidelity which are capable of sparking joy in the hearts of most audiophiles when mentioned. The record player we are talking about here – the Thorens TD 124 – certainly occupies a place at the top of the ranking.
Thorens is now building on this tradition with the completely newly developed TD 124 DD and continues it with innovative technologies. The purist design and basic construction are based on the original, but the height-adjustable die-cast aluminum chassis now rests on vibration-damping rubber elements. Instead of the original drive with friction wheel and belt, the new TD 124 DD uses a new developed THORENS 12 pole "High Precision" Direct Drive motor with "Delrin" bearing mirror. This provides powerful torque, allows precise speed control, and keeps unwanted vibrations from the drive away from the platter.The weighted IEC W&F is >= 0,04% and because of the tolerances of the recording record, it is in the barely measurable range. The double platter with mechanical platter brake was replaced by a 3.5 kg heavy nonmagnetic aluminum platter with electronic motor brake.
Also new is the tonearm TP 124. It can be precisely adjusted in all parameters to the cartridge of choice and features an innovative anti-skating solution with a ruby bearing and a patented electric tonearm lift to facilitate gentle placement and removal of the stylus.The completely newly developed TP 124 is a cardanic suspended tonearm with Löfgren geometry. A high-precision Japanese ball bearing with special oil is used as the horizontal bearing.
Available exclusively for your listening pleasure at My Kind of Music, Toronto.