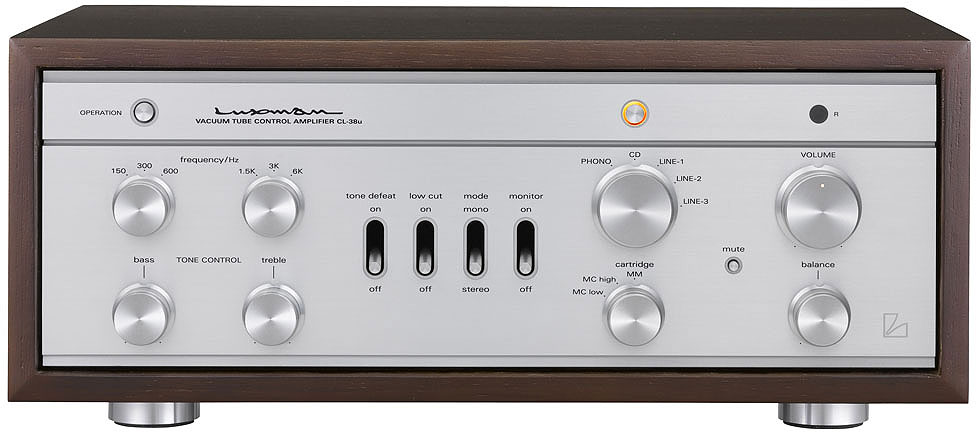 Vacuum-tube control amplifier of the Golden Age revived in modern times. The CL-38u has a high quality design of all stages SRPP circuit, a multi-function tone control, a phono stage of the highest quality. It is the vacuum tube control center for the listener who appreciates tonal color and wants to derive the maximum pleasure from his music playback system.
Housed in an attractive wooden cabinet the CL-38u employs 3 x ECC83 and 5 x ECC82 in classic SRPP (Shunt Regulated Push Pull) configuration throughout all gain stages for extremely low output impedance thereby achieving strong drivability to cope with the most awkward amplifier loads. The use of four moving-coil step-up transformers in the phono stage further enables quiet and accurate reproduction of music recorded onto the LP. The CL-38u is a full-function pre-amplifier built to fulfill Luxman's design philosophy in the quest of function and superlative sound quality that only a few modern valve amplifiers are able to achieve.
Now available for your enjoyment at My Kind of Music, Toronto.