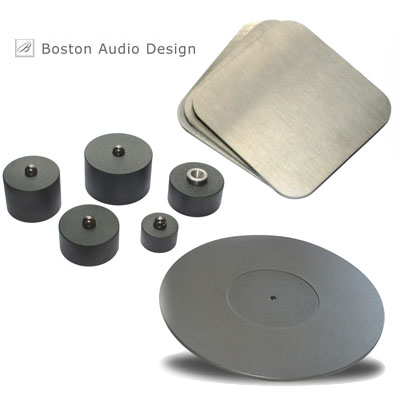 Boston Audio Design manufactures audiophile accessories that help you get the most from the equipment you already own.
Our award-winning TuneBlocks bring the many energy absorption benefits of pure carbon to a wide variety of applications – including CD / DVD players, preamps, power conditioners, turntables, amplifiers and speakers.
The Mat 1 and Mat 2 are pure carbon record mats praised by audiophiles worldwide. Whether you own a Linn, VPI, Rega, Acoustic Signature, Clearaudio, Nottingham or almost any other turntable, our record mats are one of the most cost-effective upgrades you can make to your system.