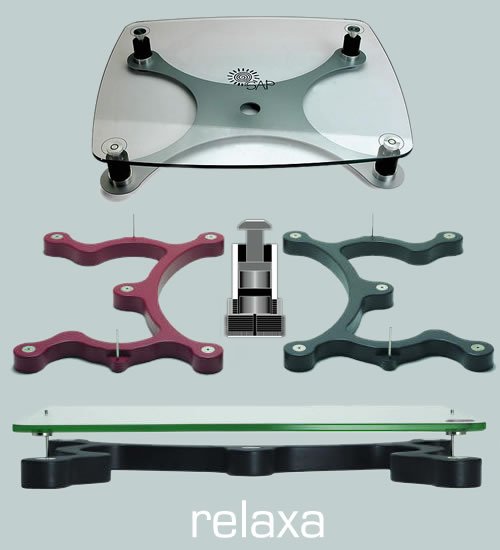 Announcing the Relaxa Magnetic Isolation Platforms!The Relaxa line of Magnetic Isolation Platforms is the ultimate in audio and video component isolation solutions.
Vertical vibrations have a surprisingly large, negative impact on the performance of audio components. Isolating your component via a Relaxa isolation stand will bring a clearly audible and often dramatic improvement in performance.
Designed in Italy, the Relaxa is a gorgeous piece of audio sculpture, but more than just eye wash, the Relaxa is a great performer.
Relaxa is precision manufactured by S.A.P. audio s.r.l of Salerno Italy. (S.A.P. = Strumenti Acustici di Precisione, "Acoustic Instruments of Precision).