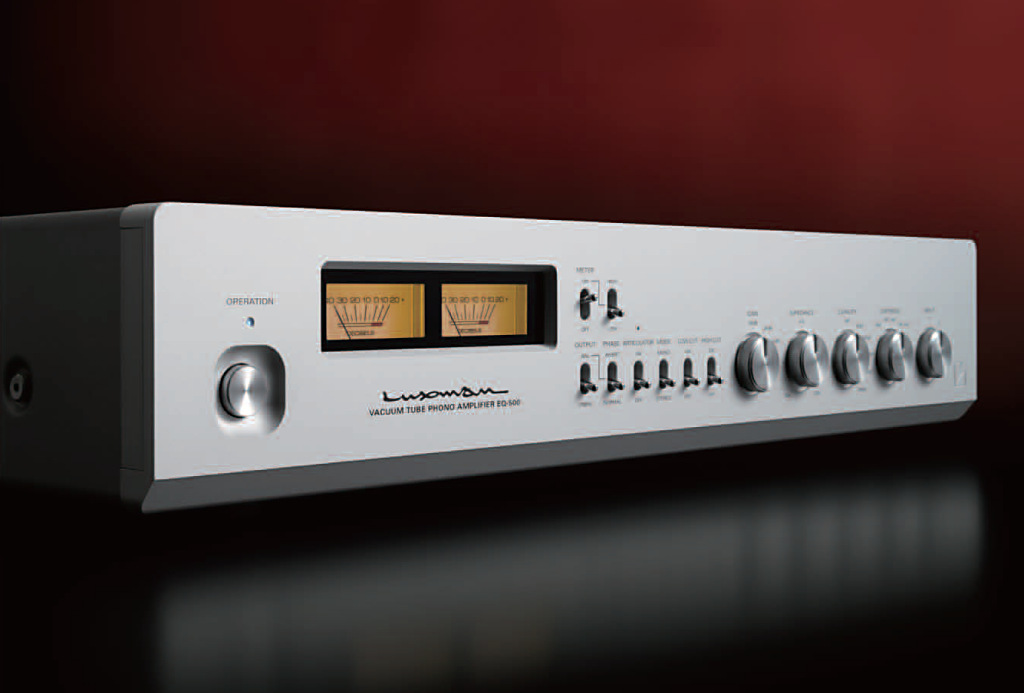 The joy of analog reproduction is the indulgence of the harmonic density and tonal character of vinyl playback, faithfully reproducing sound vibration and resonance inscribed on analog records without interruption.
The EQ-500 phono equalizer amplifier is a vacuum tube design for all stages to provide the ultimate experience in the expressive and colourful reproduction of music. Fine adjustment and switching functions that are easily accessible on the elegant front panel allow you to enjoy the real pleasure of analog reproduction.
The debut of LUXMAN's reference phono equalizer amplifier, the EQ-500, brings a new dimension that offers an extensive menu of the finest details of analog reproduction allowing you to recreate that ideal sound from your memory.
The phone equalizer amplifier plays a unique role as part of an amplification system with respect to the characteristics and delicacy of signals. Because of this uniqueness, phone equalizers have been designed using various kinds of circuit methods and elements and have captivated the interest of enthusiasts for whom the detail of the sound is paramount. The EQ-500 is equipped with the circuit technology and musical essence inherent to its predecessor, the E-06 from LUXMAN.
Available for audition at My Kind of Music, Toronto.